ABOUT US
Welcome to S. P. MARINE SERVICES
S. P. Marine Services is dynamic company which offers welder qualification services. We are partnered with a leading global independent assessment bodies Lloyd's register Asia and DNV.GL, to train and certify welders in 6G welding. 6G welding certificates of Lloyd's register Asia and DNV.GL are internationally recognized.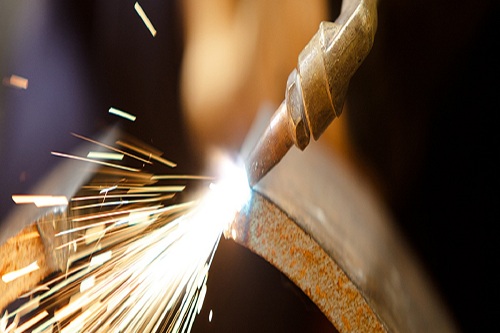 Our company also focuses on engineering, manufacturing and fabrication jobs from past 30 years. Our goal is to provide highest quality services to our clients. We would love the opportunity to show you why our exceptional services set us apart from the rest of the field.
SERVICES
6G Welding Certification :
We provide welders with all important welder qualification tests. We provide quality training essential for high quality welds.
Our welder qualification tests cover :
ASME 6G Welding of Lloyd's
ASME 6G Welding of DNV
For more information, kindly contact us Mr. Sanjay Chaughule +91 9892122450.
Engineering, Fabrication and Manufacturing :
Custom Metal Fabrication :
We are dedicated to the production of custom metal fabrication with on time delivery that meets or exceeds our customer's satisfaction. Custom metal fabrication includes bending or cutting metal in a specific way to meet the needs of customers. We work with Stainless steel, Carbon steel and Alloy materials.
Heavy Fabrication Services :
Our heavy fabrications includes some of largest custom and structural fabrications. We supply large and complex fabrications as per the drawings of customers.
Sheet Metal Fabrication :
We performs rolling and forming operations that generates multiple bends in sheet metal and all while maintain high accuracy and repeatability. It includes customization depends on requirements of customer rather than attempting to maintain a standard look or size.
Custom Welding Services and Fabrication :
Our welding is dedicated to continuous improvement process. Our welders meet highest quality standards in order to meet the challenges that will supply quality jobs to our customers on consistent basis.
Pipe Welding and Fabrication :
We perform high quality, fast producing, efficient pipe fabrication. We offer pipe welding using Shielded Metal Arc Welding (SMAW) and Gas Tungsten Arc (TIG). We also provide hydro testing, X-ray tests to ensure we meet customer's specification.
Industrial Painting and Blasting Services :
We commit to our clients to offer full service in product manufacturing. As a part of it we also offer services such as Painting, Power Coating, Galvanizing and Sand Blasting.
ONGC Offshore Maintenance Work :
We also provide wide range of offshore maintenance services to ONGC. Production volume varies from large sale to small scale project.